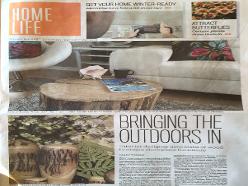 Interior Designer uses slabs or wood to create showpiece furniture!
Ottawa Citizen- October 2016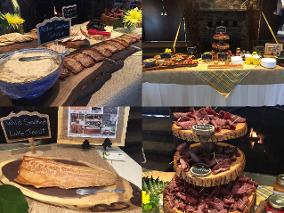 Live Edge Boards - RENTED
Walnut,Cherry,Maple - Ontario Wood
2016 - Ontario Wood Lot Association - AGM
Ramada Hotel
Spring - 2016
Serenity Stumps - IN NEW LOCAL CAFE - The Grounds Cafe
Spring -2016 The Grounds Café - Locally owned, clean, comfortable, warm and friendly place to meet, greet and do business. Excellent coffee, food, service & atmosphere. Freshly made sandwiches, soups & salads.Breakfast & lunch. Fresh baking made local not frozen Located in Stittsville/Kanata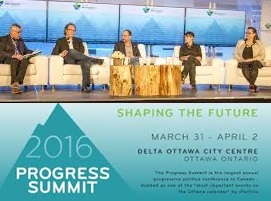 Stumps and Live Edge Coffee Tables RENTED 2016 Progressive Summit
See the Rental Option Tab:
Conferences, Eco-Chic Events, Weddings, Family Reunions & More.
Delta Ottawa City Centre - Spring 216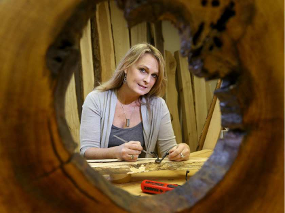 Bring the outdoors in with eco-chic wood furniture, rustic home accessories
Ottawa Citizen; January 2016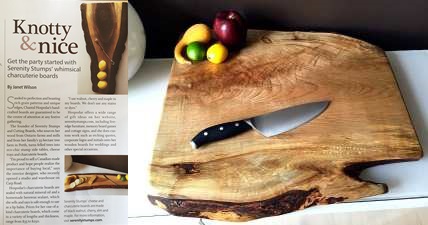 Chantal Hospodar: Knotty and nice charcuterie board
Ottawa Citizen Style Magazine; Winter 2015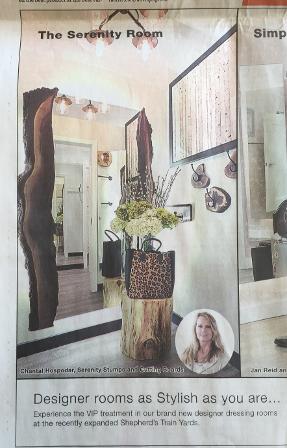 DRESSING ROOM: By Serenity Stumps Shepherd's Fashion Clothing Store
Ottawa clothing retailer Shepherd's Fashions has selected Chantal Hospodar to design one of their new dressing rooms as part of an upcoming expansion at their Trainyards location. "I'm absolutely honored to be chosen to work with with Shepherd's on this unique project. The dressing room is called "The Serenity Room" which represents the feeling of being in nature. The room has all natural eco-friendly or how "Chantal calls it ECO-CHIC products". As you walk into the room your welcomed by a very large walnut live edge wood mirror, hang up your clothes on the nature inspired hooks, and have a seat on a stump side table.
"I hope this room helps Shepherd's clients feel relax and comfortable", said Chantal. The grand opening is Oct.2/2015. You can follow Chantal- Serenity Stumps & Cutting Boards on Facebook to as well.
Ottawa Citizen September 2015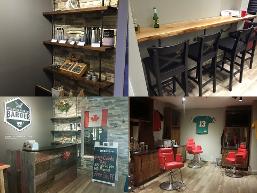 Not Your Father's Barber - Murray Street (Downtown Ottawa ON.-Murray Street)
2015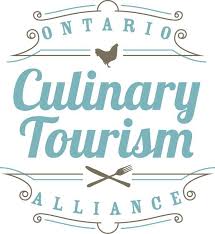 Featured in OCTA's - 2014 Gift Guide!
An annual holiday hit list, which highlights the best and the brightest of Ontario's hand-crafted products and awesome experiences.
We think sourcing locally is a great bet in any season
Trevor's Pick:
"This year, for our family's secret Santa exchange, I've landed a brother of mine who is really into smoking food on his Big Green Egg. I thought this year's I'd take his BBQ tablescape to the next level. Enter Serenity Stumps. Hailing from my hometown of Ottawa, this family run business is making amazing wood stump side tables with sustainable wood from an FSC Certified Forest in Perth (just down the road from a Feast ON favourite, The Masonry!). The logs are dried out, debarked and sanded with care, before being sealed with an all natural beeswax finish.
One of these stumps will sit perfectly alongside by brother's Egg and serve as a table to rest that ever-important barbecue essential, craft beer. Bonus – Serenity also makes great local walnut, cherry and maple cutting and cheese boards."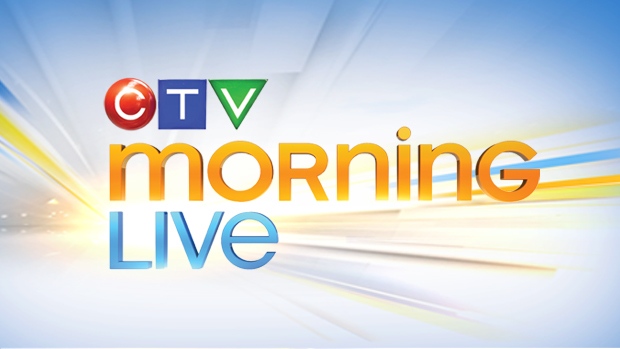 In the News! CTV - Morning News, Live Ottawa Canadian Products- Our Natural Edge Cutting Boards
In the News! Ottawa LIFE Magazine
With the memories of summer slowly fading away, now is a perfect time embrace the fall spirit before the snowflakes make their debut!
Look no further than for all your fall essentials. Check out our top fall picks from these mega-talented Ottawa vendors:
If you're in the market for rustic, fall-inspired home décor, you must check out the beautiful furniture and kitchen accessories from this local shop. With an emphasis on earth-friendly and chemical-free practices, they use wood from local farms to create tables, stools, benches and cutting boards. You'll be getting a completely original item every time with unique grain patterns and rugged edges. Shop owner Chantal Hospodar likes to call it "eco-chic living"! Whether you are looking for a perfect gift for the holiday hostess or have a hankering to redecorate, Serenity Stumps is a local and sustainable option bringing the outdoors in!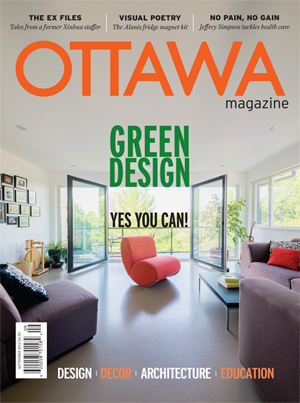 Testimonials
Just thought I would get back to you and let you know that I love the cutting board I got from you. It will make a great wedding present!
- Patrica V.- Alberta, Canada ~ Board was etched with Bride & Grooms name -" Fancy Script Font"
I just received the cutting board 10 minutes ago. I marvel at it's beauty. What a masterpiece, really! The piece of wood you used is splendid and the engraving is a miracle of perfection. WOW! Thank you many, many times for this wonderful piece that will be admired for many years to come and in addition, it will be a fantastic advertising for you, be sure of that!

- Evelyne - Quebec. ON.




We were looking to bring the outdoors inside and added a couple natural stumps as end tables to our living room. Not only did these stumps give our living room a warm natural feeling, they are beautiful and make great conversational pieces.

*

Consider changing it up a bit and mix in the natural feeling of the outdoors with a Serenity Stump!

- Paul Spieckerman - Anaheim CA

I had been in search of these this stump side tables for months and stumbled upon Serenity Stumps! Chantal was very helpful in guiding us with the best combination for our family room and bathroom. We absolutely love them, they add warmth to our spaces and they're very versatile.

- Cutting Boards are so beautiful as well! - Cheryl, Ottawa,Ontario




A Serenity Stump cutting board is always a fixture on my living room or dining room table, serving as a centerpiece whether it is holding hors d'oeuvres, used as a trivet for serving hot food, or showcasing cheeses and nuts after dinner. The natural bee's wax finish is easy to care for and looks terrific. Being original and unique, people always ask about its origins, and being from an FSC certified forest, always makes a great story.

- Chris Lalande - Ottawa, Ontario




Chantal was very informative and very quick at responding to all emails and questions we had! Quality of stump is incredible and the effect it has on our living room is priceless! We cannot wait to order our next piece of furniture from her!!! Highly recommend :)

- Sarah Bowden- Burlington, Ontario
Just received the lovely custom red oak board,,,, wow, that was quick! Truly OAK, I am so very pleased! It is entirely unique just as my good friend I purchased it for! Thank you for an awesome product & service. I shall be certain to purchase another for my home this fall & other items in the future!

ps. love the name of yr. shop, I was immediately struck by it when saw your site!

- Erica -




Just realized I never got back to you... I received the package in October and the boards are lovely. I am very happy with the beeswax paste, it smells nice and is exactly what I was hoping for in my search for a natural sealant/polish. I have a large supply for now but I hope you will continue to make the sealant for a long time as I intend to come back in the future

Thank you,




Just wanted to say thank you so very much for the beautiful board, and those little extras that you didn't charge me for! It's amazing and I know it will wow all of our guests at our wedding!
- Katie - Burlington, Ontario
Shopping Your Way To A Better World – Help Our Environment & Support Local Companies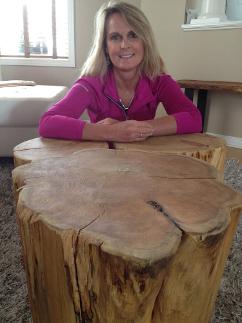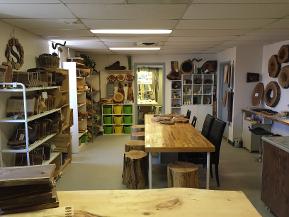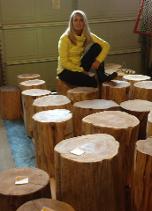 Who makes the products in our homes? Where do they live? The purchasing decisions you make can have an impact not just on your wallet, but on supporting small Canadian Business.